Mr.Fang Review
---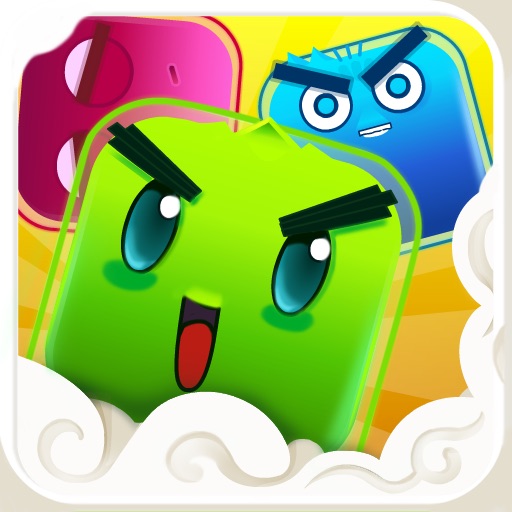 Genre: Puzzle
Released: 12 Oct, 2011
Size: 14.6 MB
Price: $0.99
PROS
The game exudes charm.
The 'Level Failed' screen is good for a laugh.
CONS
Elements of some levels seem random.
Having the puzzle and endless modes locked away initially.
VERDICT
Mr. Fang isn't anything we haven't seen before in the puzzle genre, but it's pulled off with enough exuberance to be worth a look.
Full Review
App Store Info
Mr. Fang is a puzzle game that will keep your fingers tapping the screen as you combo up four blocks of the same color. Classic mode has you completing objectives to fill up your bar before time runs out, puzzle mode has you clearing the screen, and time attack mode has you vying for rankings on a world leaderboard. But is it fun?
The concept behind Mr. Fang is to create a giant square out of four blocks of the same color. Once this square is created, you can tap on it to get a huge point boost, clearing that area to make room for more tiny blocks. Tapping on a little block will remove it from gameplay, and tapping on the arrows either side of the screen will change the direction of gravity. Stones can block your progression, but four of these will create a giant stone that can be disposed of. Add to this combos from tapping multiple giant blocks in a row and you have a fun and rewarding foundation for a puzzle game.
The blocks are bursting with color and cute expressions. The music is happy and the game over screen is good for a laugh on more than one occasion. Overall, Mr. Fang has a very fun tone to it that will keep players happy as they move through the content available.
Aside from some of the level requirements in classic mode being frustrating, and the puzzle and time attack modes not being unlocked initially, Mr. Fang is a solid puzzle game with lots of charm that should keep fans of this style of game happily busy.