Flip's Escape Review
---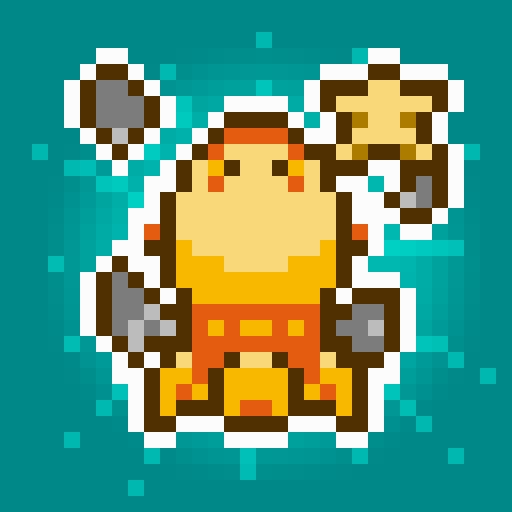 Publisher: Shaun Inman
Genre: Action
Released: 16 Aug, 2012
Size: 1.6 MB
Price: $0.99
PROS
Enjoyable retro presentation and chiptune soundtrack.
Offers a great level of challenge.
CONS
Not much longevity to the title.
Probably needs some tweaking on the difficulty side.
VERDICT
A simple arcade throwback that is quite punishing, though exudes a certain charm all the same.
Full Review
App Store Info
Warioware introduced us to the idea of the micro arcade game, in that you only had a couple of seconds to work out what you needed to do, and then accomplish that task to the best of your ability. These games usually revolved around one very simple mechanic and once you got the hang of it, there were options to see how far you could get. I bring this up because at its heart, Flip's Escape is reminiscent of those micro arcade experiences, and really, it's only once you work out how the game is played then it starts to become enjoyable, simple as the concept may be.
You're piloting a rocket ship that is trying to outrun a solar wave. As your rocket ricochets back and forth across the screen, asteroids will inevitably get in your way. The stars that orbit these asteroids will fill your warp drive if enough are collected, but they also act as a shield in case you can't get out of the way of these space rocks fast enough. The only move at your disposal is your braking power. Tapping and holding your finger on the screen will bring you to a complete halt, but don't wait too long as that sun wave is quickly gaining ground, waiting to engulf you completely. The stars you collect and the distance travelled will add up to currency that you can spend in the shop, purchasing consumables and upgrades that will increase your survivability, but essentially your first hour with Flip's Escape will be to play for more than twenty seconds or so without hitting the game over screen.
It's quite interesting that such a simple game with such a simple control scheme can be so maddeningly difficult and take some time to come to terms with. With its retro graphics and chiptune soundtrack, it does invoke those early eighties high score arcade experiences, but instead of score chasing, the accomplishment of Flip's Escape is definitely that of survival. Some will enjoy what's on offer, but the juxtaposition between its simplicity and complexity just might be too off-putting for a mainstream audience.