Zuma's Revenge! Review
---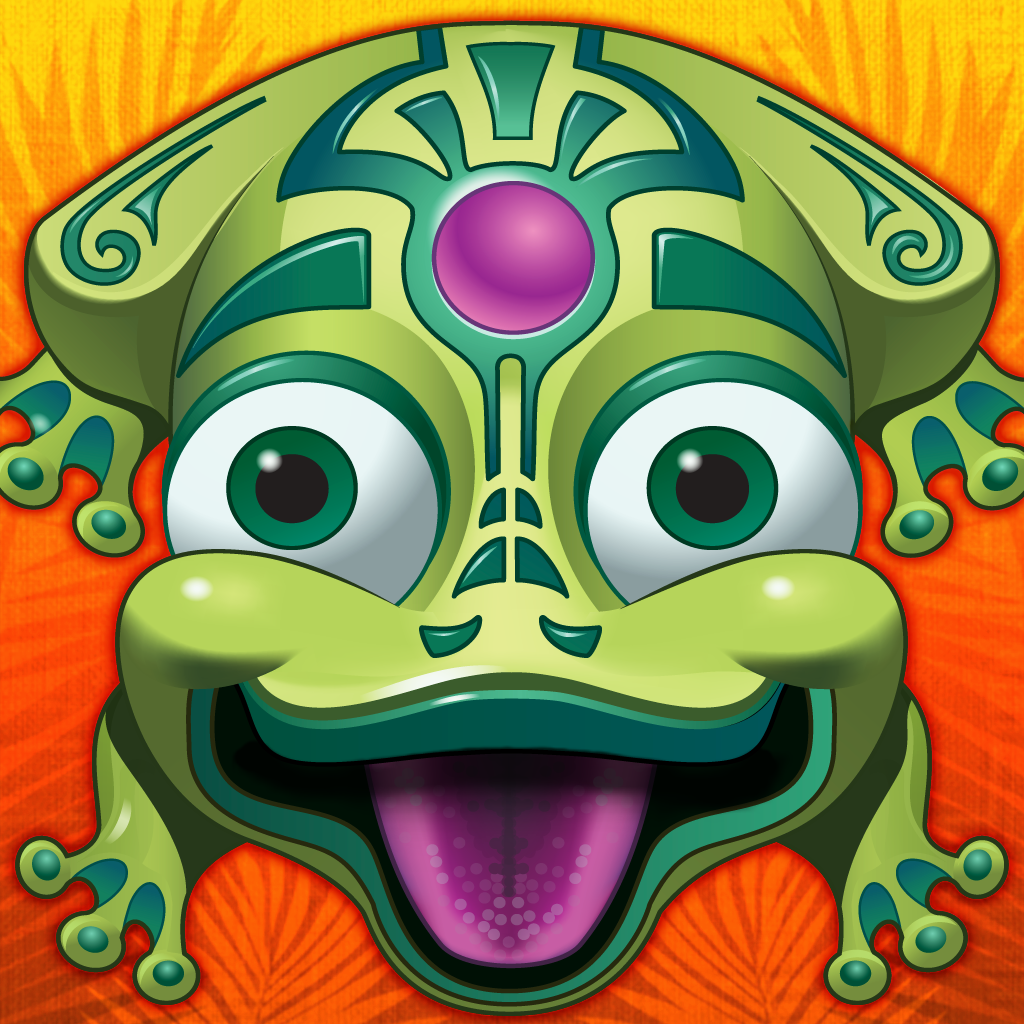 PROS
A real satisfying thocking thud as you slam balls into each other.
You feel in control, even when overwhelmed.
CONS
It lacks the addictive quality of many of Popcap's other titles.
VERDICT
Zuma is one of the original time wasters, and Popcap shows that it knows how to exploit the formula for a solid game on the mobile platform.
Full Review
App Store Info
The original Zuma was one of the titles that cemented Popcap's reputation for developing games that were simple, fun, and addictive. Since the release, many games have copied Zuma's formula, and while many of them have been quite good, there's nothing like the genuine article, and that leads us to the 2009 sequel Zuma's Revenge making its way onto the app store.
A lone frog washes up on a desert island plagued by vengeful tiki spirits. Luckily the frog is able to burp up and shoot colored balls to keep the ball chain attacks of the spirits at bay. If you've played Zuma or any of its clones, the gameplay will be more than familiar to you. Shooting a ball into the chain where three or more of the same color sit will explode them off the screen. A break in the chain will halt any balls that were up ahead, and causing a chain reaction with different colors will rack up the points. Filling your zuma meter from these chains will momentarily halt the ball train, and shooting fruit that pops up will fill your meter quickly.
The levels keep a steady stream of challenge headed your way with many triumphs coming down to the wire. These are capped off with a boss encounter, where you have to deal with the incoming chain, attacking the boss through the chain, and dodging its attacks all at the same time. These can best be described as 'intense'. After the main campaign is completed, there's a plethora of challenge levels to test your ball shooting skills, which should be expected as Popcap never skimp in the content department.
In the end though, Zuma's Revenge seems to lack some of the zazz we've come to expect from Popcap's games. Perhaps it's that we've played so many of these ball poppers now, but it feels like there is a lacking addictive quality that should be present. It's still a superbly polished game with satisfying gameplay, but it just doesn't leave you with that feeling that their other titles invoke upon playing.