Battle Line™ Review
---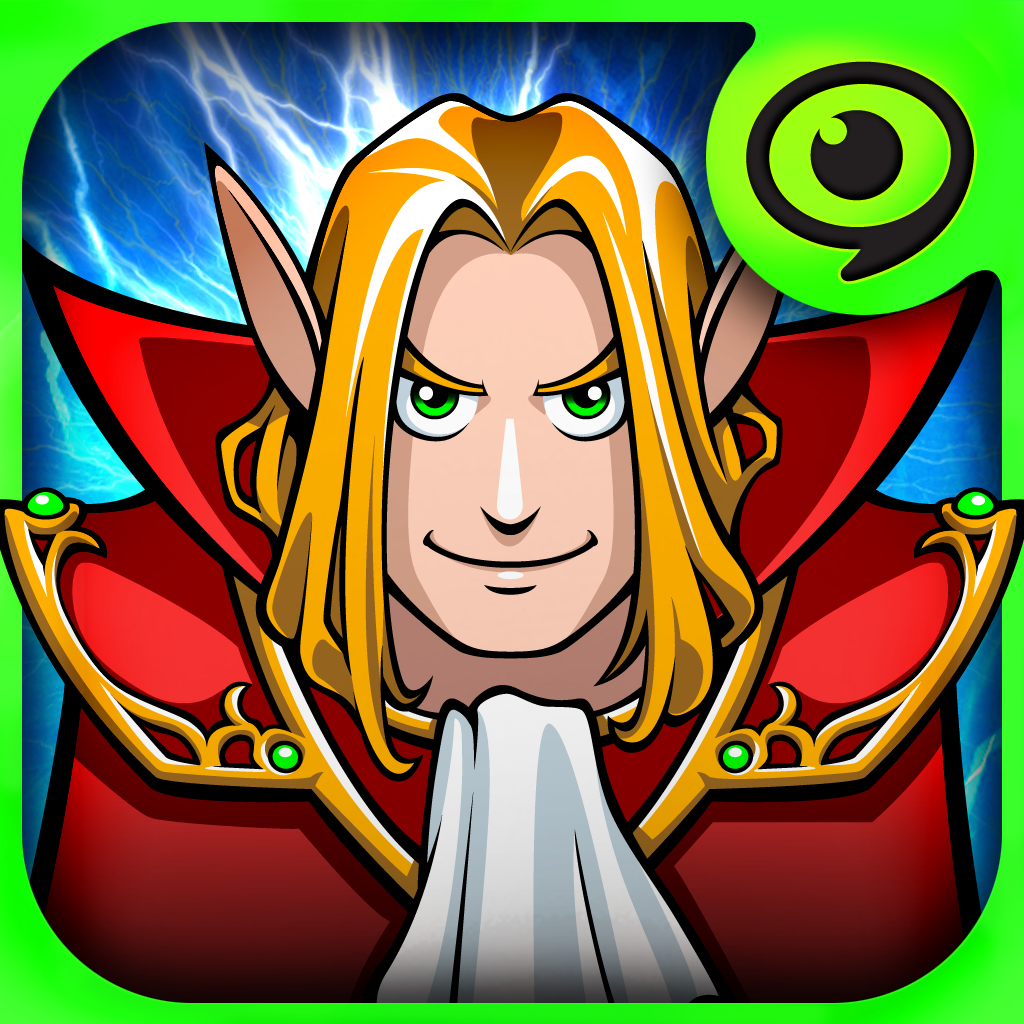 PROS
Being able to upgrade the levels you've completed to yield more gold.
CONS
Boring, repetitive gameplay.
Your progression hampered by the in-app currency.
VERDICT
Battle Line is a defense game that has bland, boring gameplay, mediocre visuals, and leans heavily on having the player spend money to upgrade.
Full Review
App Store Info
Sometimes I wonder if the releases coming from Gamevil suffer a soft of cultural disconnect that I just don't understand as a reviewer. Many of their releases revolve around grind-heavy mechanics with little behind the actual gameplay, while the almighty In-App Purchase paywall locks away everything you need to help you progress smoothly through the game.
And despite this, these games are quite popular with a vocal fanbase; from Zenonia to Baseball Stars, and now to Battle Line.
This is touted as a line defense RPG, and while you do hire characters to defend multiple lines on the battlefield in order for them to earn more experience and gold so they level up, thus allowing you to tackle harder challenges... it all feels hollow.
You start off with two heroes, a balanced melee hero and an archer hero. The battlefield is four lines, and the heroes will auto-attack when enemies come into their attack range. Tapping on them and tapping on the field will move them there, and they also have a heal and special attack to use if things get a little too overwhelming. Right here is the first problem, the character and enemy designs are bland and uninteresting, looking a lot like they've come from a high-schooler's flash browser game. When a sword or arrow is swung, there is no satisfying impact, and because you're not controlling these characters yourself, the player is left feeling disconnected while the fiftieth orc wanders along to get mindlessly slaughtered.
Also there are four lines on the battlefield and you start with two heroes. Oh you can hire other heroes to cover more ground, but that will take away even more control even if it is almost a necessity once lane shifters come into play. To hire a hero costs the in-app currency of gems, and the amount you're given at the start of the game is insufficient to fill your ranks. Luckily items are purchased by the coins earned through the game, and experience points are used to upgrade your heroes however you wish.
One neat little feature turns a completed level in to a spot on the map that earns you money over time. The amount of cash earned can be upgraded and you may even need to defend these spots as the game goes on. Sadly this doesn't manage to bring the core experience above feeling bland.
Sometimes aggressive pushes towards a game's In-App or Premium currency can be excused if the game itself is an enjoyable experience, but Battle Line is not. The combat is uninteresting and lacking impact; there's little strategy; and the RPG mechanics fail to add any meaningful choices, acting more as a bread crumb trail to give players a modicum of motivation. I'm sure this game will have its fans like their other releases, but aside from the 'free' price tag, the popularity of such a shallow experience is something that I will never understand.
---