Tetravex Lite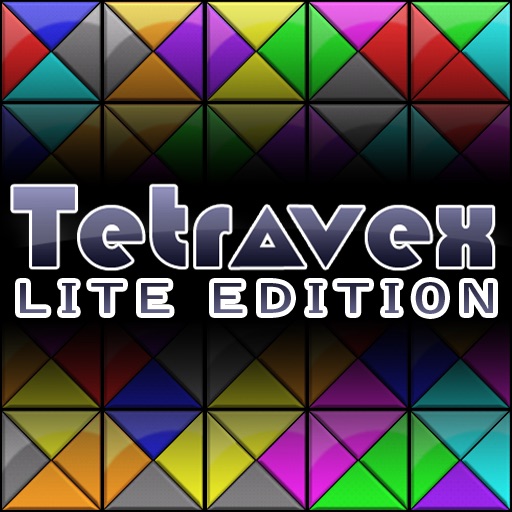 Click here to request a review of this app
Description
Play the classic edge matching puzzle game Tetravex on your iPhone or iPod Touch! Arrange the tiles in the playing area so that the colors match along tile edges. But think carefully -- the game can be more challenging than it looks!
Features:
Four difficulty levels: simple, easy, medium and hard. Tetravex can be easy enough for children, or difficult enough to confound even the strongest minds.
Online and local high scores. Try to beat your best times on easy, medium, and hard, or challenge your friends and the world for the top spots on medium and hard.
Never lose progress. Tetravex always saves your game so that you can resume it later. And if you get a high score while your device has no network connection, Tetravex will submit it next time you connect.
The Lite edition of Tetravex limits you to the simple and easy difficulty levels. If you demand a true challenge, just follow one of the in game links to purchase the full version!
What's New in Version 1.1.1
Fixes major bug in display of best times.