Buckingham Palace: Hidden Mysteries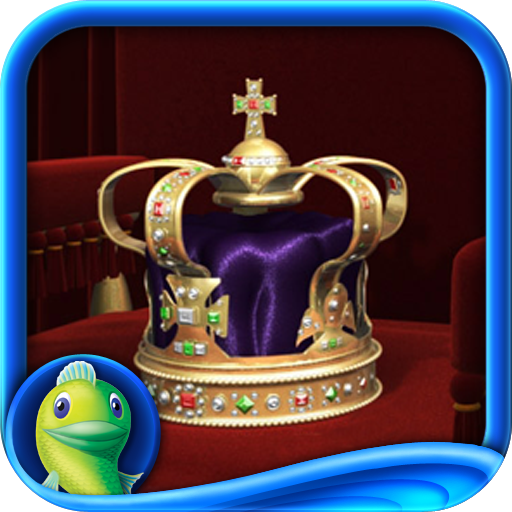 Click here to request a review of this app
Description
"Buckingham Palace is a gem." Wgworld.com

Travel to Buckingham Palace, the home of the kings and queens of England, and one of the most visited places in the world! Scour this famous building and its surroundings for hidden objects to solve a mystery. Collect items to unlock puzzles and learn fascinating facts about the palace's remarkable history.

☆☆☆☆☆ Features ☆☆☆☆☆

✓ More than 20 scenes from the famous palace and its surroundings
✓ Optimized for the iPhone with both landscape and portrait modes
✓ Inventory-based puzzles and mini-games
✓ Facts and figures about one of England's most storied buildings

☆☆☆ Discover more from Big Fish Games! ☆☆☆

We're big believers that everyone is a gamer at heart and that games are a great source of joy and relaxation. Founded in 2002, Big Fish Games is a developer, publisher and distributor of casual games. We offer a virtually endless selection of interactive games that you can enjoy anytime, anywhere — on your PC, Mac, mobile phone, or tablet. Renowned for offering A New Game Every Day!® on www.bigfishgames.com, Big Fish Games distributes more than two million games per day worldwide.

We have many other great iPhone games including:

➠ Secret Mission: The Forgotten Island
➠ Haunted Manor: Lord of Mirrors
➠ PuppetShow: Mystery of Joyville
➠ Amazon: Hidden Expedition

➠ Awakening: The Dreamless Castle
➠ Big City Adventure: New York City
➠ Nick Chase: A Detective Story
➠ Azada
➠ Hidden in Time: Mirror Mirror

➠ Atlantis Sky Patrol
➠ Cooking Quest

You can always find an updated list at www.bigfishgames.com!

Try out Big Fish Games' iSplash! newsletter and never miss a sale or new game again! Sign up at: http://bigfi.sh/isplash

Follow us on Twitter: http://bigfi.sh/BigFishTwitter

Become a fan on Facebook: http://www.facebook.com/BigFishGamesMobile
What's New in Version 1.4.1
In this update:

☆ New and improved ways to find more great games you'll love and Big Fish deals you can't pass up.
☆ Additional checks to ensure compatibility with all the newest iOS versions, including iOS 5.0.1

Thanks for your continued feedback and support! Rest assured that if one of our games is in need of an update, we'll get it to you just as soon as possible. Happy gaming!