GlassMeter – measurements of glazing thicknesses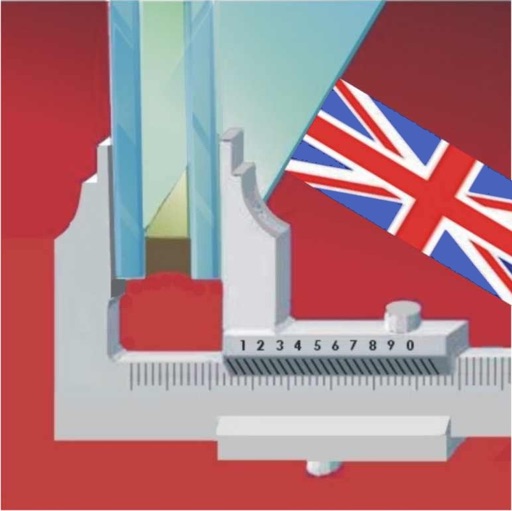 Click here to request a review of this app
Description
GlassMeter Prismaver
As you know, double glazing is used to improve the energy efficiency in buildings. But today, features of a insulated glazed unit are in a very large range of amount, from approximately 1 W m-2 K-1 (for the best quality), to 3,5 W m-2 K-1 (for the worst) and difficult to distinguish externally.
[email protected]
has created this software which allows the measurement of glass thickness and insulating air gaps thicknesses by direct reading without any removing.
Perfect tool for EPC (Energy Performance Certificate), this application help you to measure non marked glazing.
Why pay for multiple applications to get all information about your glazing. Our purpose is to fuse together a glass thickness measurer, an air gap thickness measurer and a low emissivity layer (low E) detector into an all-in-one application.
This application is today the easiest and the cheapest way to measure single or double glazed unit thicknesses to evaluate their features.
This software will allow you to improve anywhere and anytime your productivity. It is the perfect tool for any surveyor who needs to quickly and accurately identify and measure glass thicknesses in situ or verify the correct position of the low E layer.
Select a type of measurement,
Place the iPhone as shown by the instructions for the measurement,
Read the thicknesses (glass or air gap) detect and locate the low E layer
This application is a remarkably simple tool but effective accurate measurement instrument. It allows very accurate measurement of glass and air-gap thicknesses in single or double glazed units.
Simply place your IPhone as shown against the glass panel and an accurate measurement for each piece of glass and the air-gap will be obtained.
The measurement can be done from one side without any removing of the glass.
It will also help you to locate a low emissivity layer which increases the performance Ug of an insulating glass unit.
The application includes a converter that lets you easily convert decimal-inch dimensioning and fractions.
What's New in Version 1.0.8
1) best visibility
2) update global instruction
3) correction instructions on Low E (put english version)