Fieldrunners 2 HD Free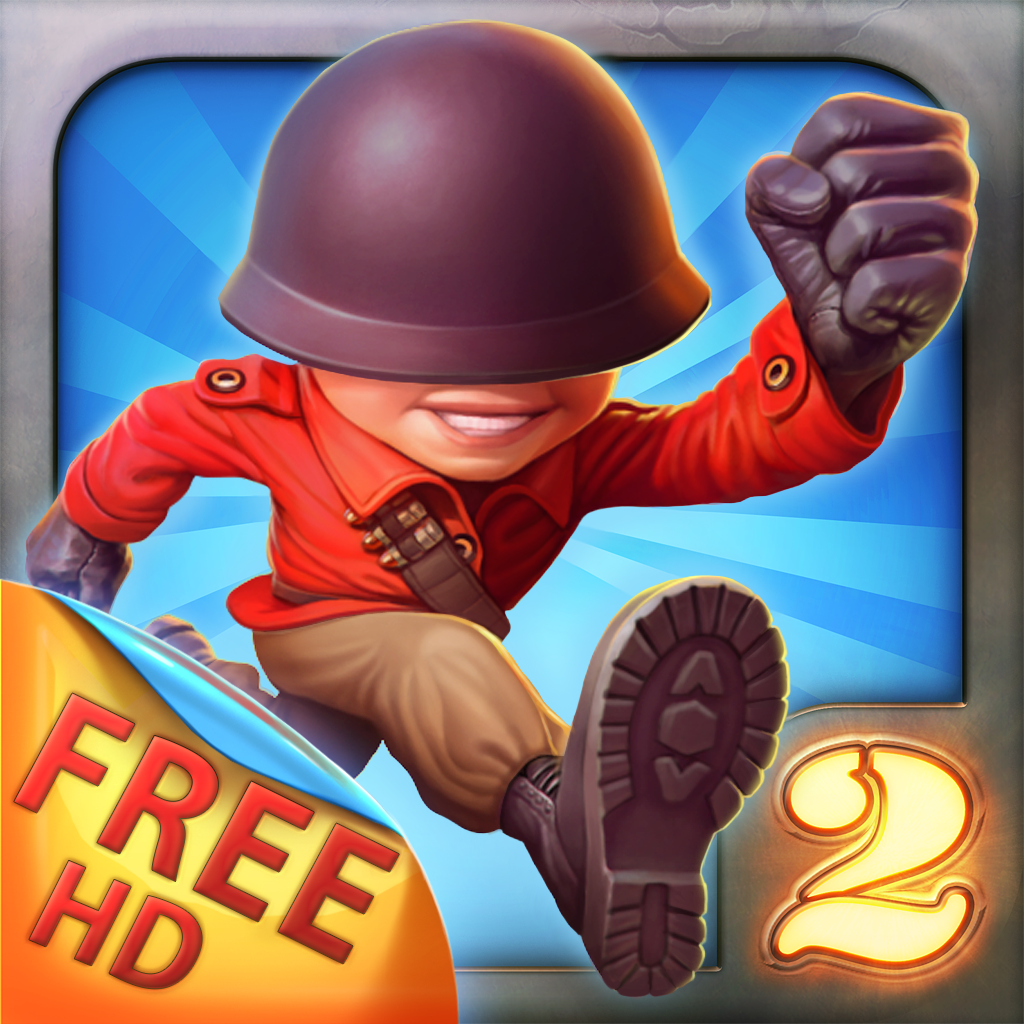 Click here to request a review of this app
Description
The biggest sequel in tower defense history is now free. Get ready to DEFEND THE WORLD!

From Subatomic Studios, creators of the award winning classic strategy game, comes an all new adventure that was years in the making. Build epic mazes out of powerful weapons to defend the world from the invading fieldrunners!

REVIEWS--

• Toucharcade - 5/5
• The Appera - 10/10
• Slide to Play - 4/4
• Gamezebo - 5/5
• App Spy - 5/5
• App Smile - 5/5
• Macworld - 5/5
• Pikigeek - 5/5
• Apple'N'Apps - 5/5

OVERVIEW--

The fieldrunners are back! With legions of soldiers and a gaggle of new tricks, they're ready to conquer the globe. Or so they think! Our top scientists at SubaLabs have built a bleeding-edge arsenal of devastating weapons for any heroes willing to stop these dastardly invaders. Help your people by taking action - DEFEND THE WORLD!

Strategic-Action-Puzzle-Defense has never been this fun and addicting! Defend your world from the invasion by building winding paths out of imaginative, new weapons. Call in airstrikes and set explosive traps to hit the enemies where it hurts. Get the full version to play through over 20 new levels that span the grassiest fields, driest deserts, sparkling cities, and even an infernal volcano lair! Challenge your mind with the exciting new gameplay styles in Puzzle, Sudden Death, and Time Trial levels. Are you ready to stop the fieldrunners once and for all? Join the defense, now!

KEY FEATURES--

• Retina display support for gorgeous artwork!
• Hours of action!
• Unique, upgradable weapons!
• Revolutionary AI - stunning realism!
• Pick the perfect weapons for each battle!
• Air strikes, mines, and powerful items!
• Time Trial, Sudden Death, and Puzzle maps!
• Trenches, bridges, and tunnels!
• Elite enemy types!
• Pint sized invaders seeking revenge!
• iCloud support lets you transfer saves!
• A tower that launches bee hives!

OFFICIAL TRAILER -- bit.ly/Fr2Trailer

AWARDS--

• Kotaku - Gaming App of the Day
• GameTrailers - App of the Day
• G4TV - Best Mobile Games
• Macworld - Editors' Choice
• 148Apps - Editor's Choice
• Slide to Play - Game of the Month
• AppAdvice - Game of the Week
• Chicago Tribune - Game of the Week
• TUAW - App of the Day

QUOTES--

• IGN:
"One of the best iOS games of 2012"
• Penny Arcade:
"This is a game that everyone needs to try"
• New York Times
"At last we have a sequel!"
• G4TV:
"You need to download this game immediately"
• TouchArcade:
"It will eat your soul and have you thanking it"
• CNet:
"You will love this game"
• The Verge/Polygon:
"One of the strongest TD games I've ever played"
• 148Apps:
"The king of tower defense returns!"
• GamesBeat:
"Innovating and redefining tower defense"
• Apple'N'Apps:
"The best game we saw at E3"

CONTACT SUBATOMIC STUDIOS--

• Twitter: @Fieldrunners
• Facebook: facebook.com/fieldrunners
• Web: subatomicstudios.com
• Forums: subatomicstudios.com/forum
• Email: info[at]subatomicstudios.com

THANK YOU--

Everyone here at Subatomic Studios thanks you for playing our latest game! Please rate Fieldrunners 2.

**TOP RATED GAME IN THE APP STORE**
Over 93% five star reviews - More than any other app in the Top Paid 300! This is a huge accomplishment, so big thanks to our fans for their ongoing support!

*UPCOMING UPDATES*
• Super secret surprises!
What's New in Version 1.7
**What's New - v1.7**
• Fully optimized for fun!
• New Boomkin tower promotion
• Bug fixes and back end updates

**Past Updates**
• 1.6: Bug Fixes, back end updates, iOS 7 support
• 1.5: Bug Fixes
• 1.4: Added new towers and holiday items
• 1.3: Bug Fixes and new Halloween weapons
• 1.2: Added IAP and new weapons
• 1.1: Added GameCenter and new levels
• 1.0: Launch!