Cow Go BOOM!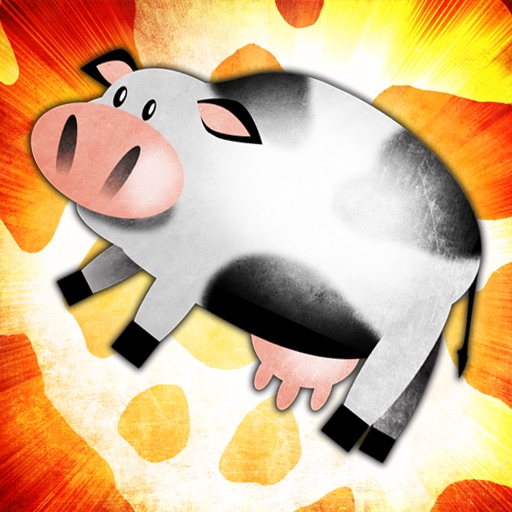 Click here to request a review of this app
Description
Ever wondered what happens to cows in space?? Wonder no more with Cow Boom, the 'out of this world' cow exploding game!!

Decades ago an intrepid herd of cows were blasted into space for experimental purposes. Experiment complete, they cannot stay in space, nor return to earth. It is down to you, brave space-cowboy, to blow-up these cows before cow-tastrophe!! Remember: cows in space don't just 'explode', they blast into smaller and smaller cows before they disappear!! Use your speedy reflexes to clear each level of space from cows. It's as simple as that!! Exploding fingers at the ready - ROLL OUT THE COWS!!!!

- Explode as many cows as you can within the time limit!
- Awesome visuals with retina display on iPhone 4!
- Modes include Arcade, 2 Minutes, Swarm, Just One and Crazy!
- Explosively addictive and easy to play for all ages!
What's New in Version 1.4
Cow Go Boom is back on iTunes!

- Support for iPhone 5 screen
- Now full screen on iPad; no more black bars
- Multitouch - Explode multiple cows at once
- "Moo" sounds vary in pitch; the cows sound even sillier