Shaolin Jump iPad - Full for Free!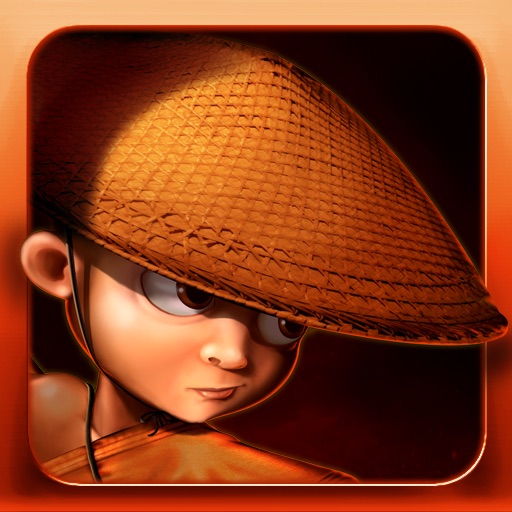 Click here to request a review of this app
Description
Prepare to enter the ancient world of Shaolin! You have been chosen for the ultimate test in strength, speed, agility and endurance. Succeed and you will become the ultimate Shaolin Monk.

Play as a young Monk as he battles against the force of nature in this Free Version, which includes the staggering Water level where players must guide their character swiftly through the visually stunning world to rise past dangers and unlock the hidden secrets of the Shaolin. Acquiring powers along the way will help defeat enemies that may stand in your path, from giant chameleons to creeping spiders to frenzied birds. Players can compare their scores with friends on the Game Centre, where only the strong, smart and swift top the leaderboard. Players looking for expanded play can check out the Full Version, which includes four elemental levels (Water, Wind, Fire & Earth), in addition to more than 6 acquirable Super Shaolin Powers from the mysterious Dragon Scrolls, such as Phoenix Wings and Nirvana.

FEATURES:
Visually stunning and Rich in content game.
Urgency driven gameplay in 4 staggering zones:
oWIND
oWATER
oFIRE
oEARTH
Engaging casual gameplay, with one touch control.
Over 6 acquirable primary powers such as the Running Shoes, Arcane Wave, Shaolin Shield and more.
Over 6 Shaolin Super Powers such as the Guardian, Phoenix Wings, Nirvana and more, unlock as the mysterious Dragon scrolls are achieved.
New & Intuitive, dynamic level design system giving you fresh gameplay experience in every single play session.
Enjoy original Shaolin music scores.
Face, evade and eliminate eerie enemies and obstacles such as the Giant Chameleons, Creeping Spiders, Hungry Alligator, Frenzied Birds, Bombarding Projectiles and many more!
Competitive High score system to challenge and exceed oneself!
Top the Leaderboard by beating your friends and other players score on Game Centre.
Completely engaging and highly addictive gameplay with an endless re-play value.
Intense, action packed, fun filled game that pushes one's focus, precision and reflexes to the limits.

MORE FUN ON APPLE APP STORE
Check out DChoc's hottest games: Zombie Mob Defense, Crazy Penguin Assault, 3D Rollercoaster Rush, 3D Mini Golf Challenge, Tower Bloxx Deluxe 3D, 3D Brick Breaker Revolution and Millionaire City.


FIND DC ON THE WEB
Get updated with Digital Chocolate's latest product, promos and game tips! Visit us on Facebook, MySpace, YouTube and Twitter! Find us FAST by searching for dchoc.

All trademarks referenced herein are the property of their respective owners
What's New in Version 1.0.3
FREE! Get the full game experience now.
We have been able to include more content into this free version of the game, thanks to our sponsors. Please pay attention to them, and enjoy the game!