Zappy Duck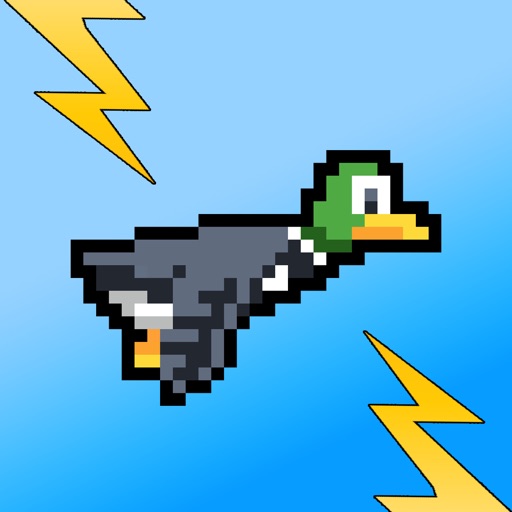 Publisher: logan sease
Genre: Action
Released: 16 Mar, 2014
Size: 10.1 MB
Price: FREE!
Click here to request a review of this app
Description
Zappy Duck is THE ultimate obstacle avoiding, tap to fly, arcade game!
Fly through obstacles. Collect Coins. Don't get Zapped!
Witness the beautiful creation of artistry and intense action of Zappy Duck!!! FREE for a limited time.
WHY ZAPPY DUCK!?
-= Raw Excitement =-
Crazy Obstacles await you at every turn. Hit one and get zapped!!
-= More Controls =-
"Tap To Fly", "Tilt to Glide" and "Double Tap to Dive" give you ultimate control and maneuverability.
-= Increasing Difficulty =-
Avoid monotonous gameplay with gradually increasing levels of difficulty.
-= Earn Continues =-
Collect Coins while you fly to earn continues so you can reach the ultimate score.
-= Maximum Gameplay =-
Minimal Ads and No In-App Purchases provide a raw game experience.
-= Social Scoreboards =-
Compare your scores with scores from all around or with your friends on Facebook.
-= Attention To Detail =-
Beautiful Scenery. Awesome artwork and attention to gameplay detail to provide the ultimate flying experience.
WARNING: Do not get addicted to this game! :-P
What's New in Version 1.0.4
Fixed continue coin count 18 -> 25