SciBeaver Adventures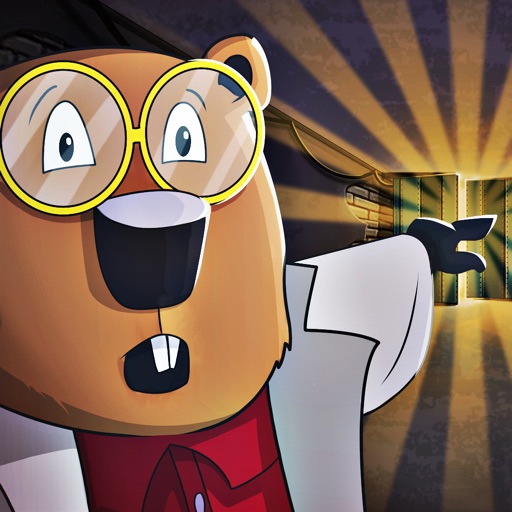 Click here to request a review of this app
Description
SCIBEAVER IS THE NEW PUZZLE GAME WITH THE FIRST EVER LIGHT GUIDING MECHANIС!

(4/5) SciBeaver is a hit and one that should keep players busy for a while to come yet. - 148apps.com

(4/5) It's a fun "edutainment" game that makes learning about light reflection and refraction fun. - Gamesfiends.com

Shine the light! Place, adjust, and focus lenses and mirrors to guide the realistic light through increasingly challenging themed scenarios. Use portals, prisms and light receivers to activate tricky mechanisms. Master the secret beaver weapon and help the scientists escape from the terrorists' clutches.

SciBeaver is a unique puzzler in App Store that uses real lifelike light physics. You are involved in a kidnap story and will help SciBeaver, the main character, and his fellow scientists escape from the terrorist base. To achieve success you have to develop the skill of operating optic lenses, make it through the levels and burn down all obstacles on your way to freedom.

Why rescue the beaver?
SciBeaver with his fellow scientists were kidnapped by Hamouse, the leader of a terrorist organization called "Ratz". The scientists were forced to create a light weapon the world had never seen before. It was obvious for SciBeaver that after the light cannon is ready he and all his friends will be executed. He created a small prototype of the weapon, powerful enough to burn the door of his cell and escape. The time is now or never and it is you who can lead SciBeaver and Co. to freedom.

Features:
• Detailed graphics and immersive music
• Lifelike light physics brought by science students
• Over 40 tricky levels and more coming in update
• Elaborate scoring system for higher replayability
• Heartbreaking storyline
• Social integration

Connect with those already playing and check out the news:
Visit www.tatemgames.com or www.scibeaver.com
Like www.facebook.com/scibeaver
Follow @scibeaver on twitter

Every beam counts!
What's New in Version 1.3
- "Rate Me" window fixed
- Level Bugs fixed
- New gameplay adjustments