Mortimer Beckett and the Lost King LITE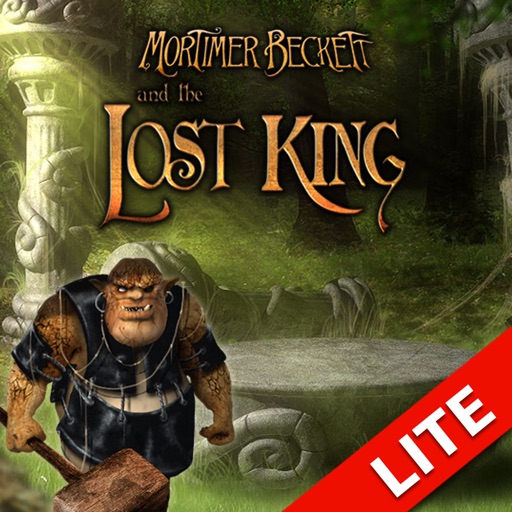 Click here to request a review of this app
Description
Mortimer's homebound journey continues in Mortimer Beckett and the Lost King, the exciting new chapter from the much beloved and award-winning series!

The last time we saw Mortimer, he was done closing the Time Paradox and seemingly making everything right. Now he finds himself in a strange new world very far from home. His only clue to figuring out how to make it back is to find the Lost King and restore peace to the land now ruled by an evil general. However, the Lost King has been missing for 30 years and the only hope of tracking him down lies in locating the missing jewels of his crown.

Travel this strange land searching for pieces of the jewels to place back on the crown. Every location has something to hide so look very carefully. Meet the odd inhabitants of this bizarre world and help them help you by solving ingenious puzzles. Each problem has a solution and it's up to you to figure it out! Can you find the Lost King?

FEATURES:
• Travel a strange land in search of its king with this exciting Hidden Object adventure.
• Locate the crown jewels and restore peace to help Mortimer home.
• Meet odd inhabitants like trolls, wizards, fairies, and more.
• Search bizarre locations to find many useful items.
• Solve all-new whimsical puzzles in countless interconnected scenes.

Visit http://www.gamehouse.com/iphone-games for more great GameHouse iPhone, iPad and iPod touch games!