FunnyEyes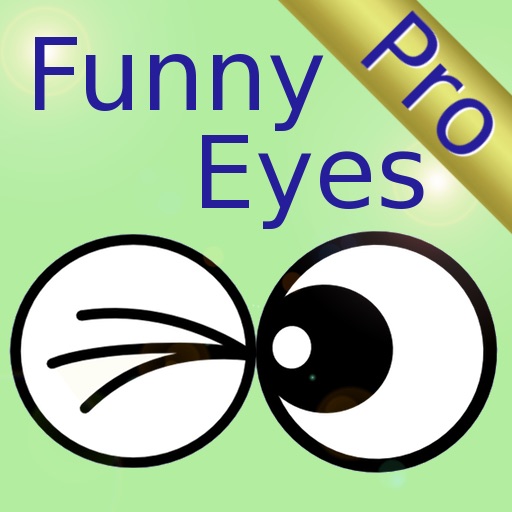 Click here to request a review of this app
Description
The period of valuable sale is extended and discount price.

Let's enjoy sticking eye's image(eyes of cartoon,Manga eyes) on your picture.

Of course, an "animal", a "human being", a "building", "furniture", "scenery", etc. You can used for any photographic subjects.

If you think that exhibiting the photograph of one's face on internet has resistance, it may solve problem by using this application.

[1]Let's play by processing the image of the library.

1)The photograph saved in the camera roll or the photo library is taken into an application.

2)Select an image and add the eyes of your choice.

3)Adjust eye image position, size, the angle.

4)The whole picture or the picture of the specified range can be saved.

5)Automatically, the processed picture is attached to e-mail or twitter.

[2]Let's take a photo picture to match the position of the eyes.

1)After launching the camera, eyes image is shown on the display.

2)Tap the button. Please select the image of your choice.

3)Please lay the picture of eyes on top of the position of a photographic subject's eyes.

4)take a photograph.

5)Composite photograph is previewed.

6)Let's save, if composite photograph is pleasing.

[about update]

Eye's image is due to be added in every update.

If you think "I want such eye's image", please write a comment.
Your comment may be reflected in the update version.
What's New in Version 1.12
1) Some eye's images were added.
2) The way of selecting eye's image was changed.
3) The pattern of the icon was changed.
4) Some bug fixed.