Abby Crabby Review
---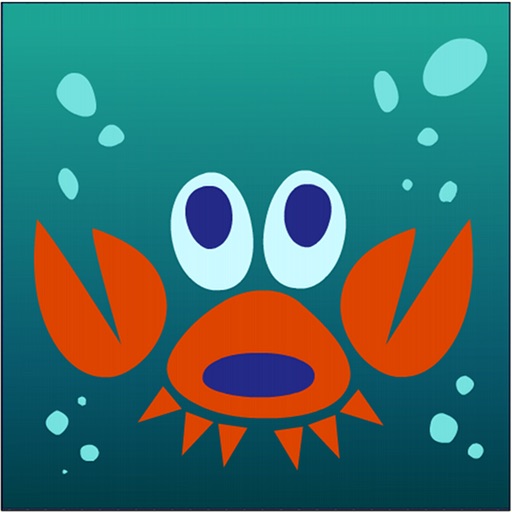 PROS
Excellent retro style gameplay.
Unlockable Achievements.
CONS
Can become a bit repetitive.
VERDICT
Abby Crabby is a fun game that takes a fresh look at a retro style of game and is easy to pick up and play and suitable for all ages.
Full Review
App Store Info
Abby Crabby is a deep sea rescue adventure game where you play the role of Abby, a mother crab who lives at the bottom of the ocean underneath the Pacific Garbage Patch, whose duty it is to protect her babies from being squashed by falling trash.
Players are able to move Abby across the ocean floor by using the tilt motion and can catch trash in her claws by touching them on the screen. Players can also make Abby throw trash at other falling items to blow them up or throw the trash out of the water by making quick directional swipes with their finger across the screen. Aside from falling trash, there are also falling power-ups and toys that the player can get as well as stars for big bonuses and unlockable achievements.
The gameplay is very old school arcade style and is similar to Space Invaders or Missile Command. The interface is easy to use and the graphics for the game and very colourful and cartoon like with crisp animation. The sound effects give a very fun "beachy" feel to the game and given how catchy the theme tune is, you'll probably have it playing around in your head for a few weeks.
Although the game is primarily aimed at children, Abby Crabby still poses a challenge for even the most experienced gamer and is highly recommended for players of any age. As an added bonus, part of the game sales proceeds go to the Monterey Bay Center for the Future of the Oceans which means players can also be helping to save the environment while they play.