Shopping Cart Hero Review
---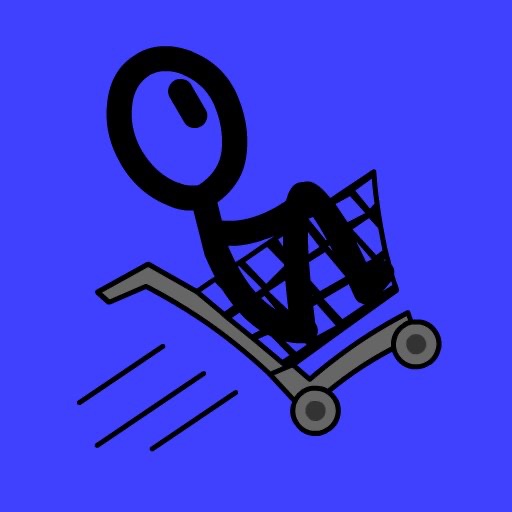 PROS
Complex and huge trick-scoring system with combos.
Online scoreboards and friend system with replays.
Tongue-in-cheek fun.
CONS
Initial upgrades just eat up cash, no real need for them.
Stick-figure artwork.
VERDICT
The transition from Flash to Touch device was a great move for Shopping Cart Hero and the complex trick system is compelling to master.
Full Review
App Store Info
Fresh from its popular digs on the internet, Shopping Cart Hero (SCH) is based off Monkey Want Banana's second Flash-based game. With groupies in tow and a sombrero firmly wedged on your scalp SCH is a catapult style game with a twist.
On top of the basic upgrading to launch faster, higher and further, SCH quickly adds a trick-based scoring system that really defines the gameplay. As you roll down your launch ramp you're provided with two checkpoints to boost your speed, affecting the time you have to perform tricks. Tilting rotates your cart mid-air and touch gestures that are purchased mid-level provide you with style bonuses. It's easy to get lost in the jumble of commands available, but most moves are clearly defined making it hard to select the wrong one.
The only real let-down is the art-style. Stick-figures are great for testing concepts and quickly generating game content, but it's a fairly boring style that's rarely used effectively. Monkey Want Banana missed an opportunity to show some flare coming to the App Store, but the animations are clear and do the job with minimum clutter. There are plenty of upgrades to purchase and some special fun upgrades to work towards, but getting them all doesn't take too long and lets you focus on perfecting your high-scores.
Despite the visual simplicity Shopping Cart Hero's trick-based scoring is complex and perfectly executed for the touch screen. Casual gamers beware, you might just become a high score junkie.
---