CrossRoads Review
---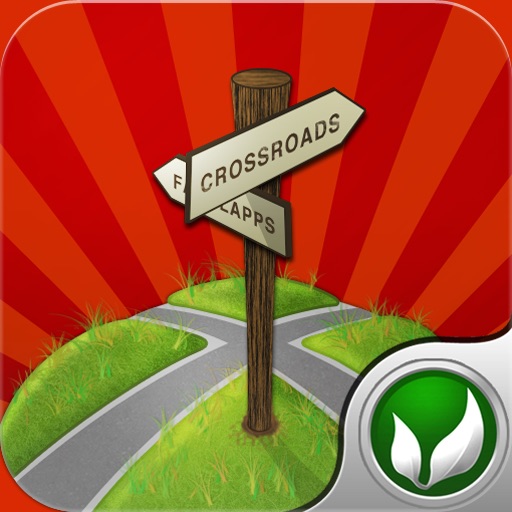 PROS
Simple addictive line-drawing gameplay.
Great map and challenge variety.
Head-to-head multiplayer.
CONS
Only 3 initially available maps (an extra is currently free in store with 3 more for purchase).
VERDICT
CrossRoads is a fun car-based line drawing management game that teeters on the edge of value for money with each map being varied and worth playing over and over just by themselves, but if you just have to try something new you can always check out their in game store.
Full Review
App Store Info
Sure... Navigating planes to various landing strips is easy enough, especially when you have all of that free space to move around in. So perhaps you're after something a bit more taxing on your braincells, perhaps with a few hazards mixed in, because you're just that hardcore. CrossRoads eschews this flying around nonsense and keeps you stuck to the terra firma as you navigate vehicles of all kinds to their destination.
To be fair, regardless of whether you're in the air or on the ground, navigating multiple vehicles to specific locations while avoiding crashes can quickly become an exciting challenge that will eventually tax your management skills. The aim of each level in CrossRoads is to simply draw a path for vehicles to follow around the screen to their destination. Each level has various hazards that can make life challenging and will require you to tap and shake your iPhone to keep your vision clear.
The artwork is sharp and clear despite the extremely zoomed out perspective in the game with plenty of variation depending on the level you're playing. From zombies that can be run over on Halloween Night to horse coaches that need to make their way to the local saloon in the wild west, there's a lot to check out and three extra maps available for purchase via the in game store.
Fans of line drawing and management games will feel at home with CrossRoads and for those after a bit of extra fun there's even a multiplayer mode with weapons you can use against your friends.
---