Stackster - Retro Brick Breaking Action is Back Review
---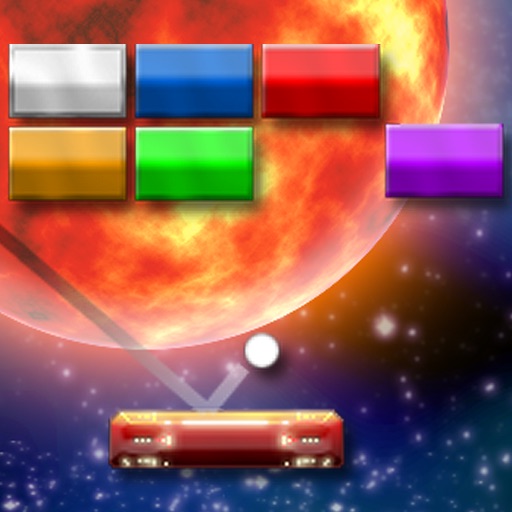 Publisher: Russ Kumro
Genre: Puzzle
Released: 28 Jun, 2010
Size: 14.6 MB
Price: $0.99
PROS
Retro-gaming with a modern appeal.
90 levels and an Endless mode to enjoy.
CONS
Backgrounding support not yet featured.
VERDICT
Stackster doesn't quite succeed in dragging the brick-breaking gameplay kicking and screaming in to the new millennium, but a few tweaks give it an edge that similar titles seem to lack.
Full Review
App Store Info
It's no surprise that every now and then developers like to cast a line out to the past to see if they can't revive or reshape games that shaped the industry as we know it know, BIT.TRIP BEAT is just one such title. 'Stackster - Retro Brick Breaking Action is Back' by Russ Kumro makes no bones about its sources and while it doesn't try to reinvent the wheel, it adds enough of a spin to this classic genre to help it to fit in with modern tastes.
The game is situated in a vertical orientation and players can swipe to move their paddle back and forth across the bottom of the screen. Much like original brick-breakers, the aim is to clear the area of the bricks by continually bouncing a ball up the screen. A small set of power-ups help to increase your paddle size, activate multi-ball mode or create a temporary shield. So far so normal, however two additions in the form of bricks that scroll down the screen and randomized 'mines' complicate the game in a way that feels satisfying as you manage to either squeeze through a gap to initiate a huge combo or you manage to hit that last brick by getting an extra bounce from the mines in your way.
A small strip has been left to prevent covering the paddle, but fat-fingered folk such as myself may still find themselves obscuring their view. The visuals are busy and bordering on stimulus overload, but when combined with the epic soundtrack it's almost like witnessing a rocket-fueled laser show.
Stackster is nothing short of what it claims to be and with 90 levels and an 'endless' mode to conquer it's an easy game to recommend to casual gamers and arcade fans after something flashy.