One Epic Game Review
---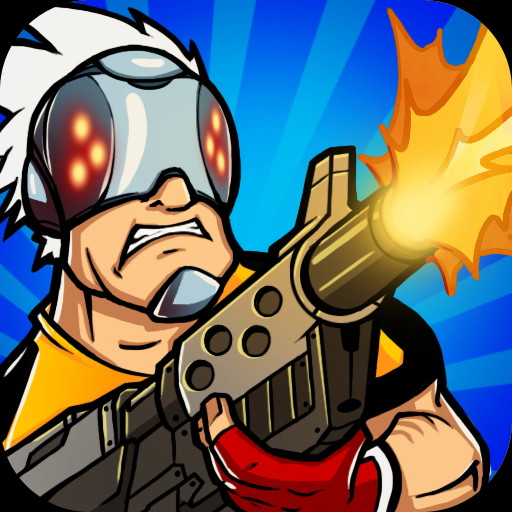 PROS
Story mode, free run, and the challenges lend variety to this endless runner.
A very nice collection of landscapes to run in.
CONS
While a good effort, the satire poking fun at the cliches of iPhone gaming is trying a little too hard.
VERDICT
Like a souped up Monster Dash, One Epic Game will satisfy your endless runner needs with a peppering of wanton violence.
Full Review
App Store Info
Hyperbole isn't usually something that we take videogames to task for. I mean there can be some backlash on failed promises and over-hyping of a game (just ask Peter Molyneux), but generally when a game describes itself as epic we all just kind of smile politely and carry on with whatever we're doing. This is how we felt when approaching One Epic Game.
Attempting to throw many of the app store's overused gaming conventions in a blender to leave them open to satire, you play a hero who's tasked with saving the world from zombies, a mad scientist, time travel, and an alien invasion just for example. The banter between stages points out the jokes that are being made at these gaming cliches, often in a fourth wall breaking manner. The issue is that the dialogue is too on the nose to truly be satirical and comes off as attempts to be funny mocking the exact same thing that the game goes on to contain right afterwards.
At least the gameplay is solid enough. Mostly reminiscent of Monster Dash, you'll be running, jumping over gaps and obstacles, and blasting any enemy in your path with an arsenal of weaponry. Each stage takes place in a different area with beautiful looking landscapes, but probably the most interesting aspect of the game is that each stage has a specific goal. Oh sure some stages just have you getting to the end, but there are stages for killing enemies, running through without harming anyone, collecting a certain amount of money and so forth. Your classic survival endless run mode is available in the menu, and all of these missions have their specific challenge stages for those looking for more to do once the story mode is finished with.
For some, the humor and variation in stages and goals will overshadow the lack of anything really new to add to the genre. Sometime style over substance is what you're looking for, and One Epic Game is certainly a good example of this. We're not saying the gameplay lacks substance mind you, just that we've played this type of game before.
---