300 Dwarves SD Review
---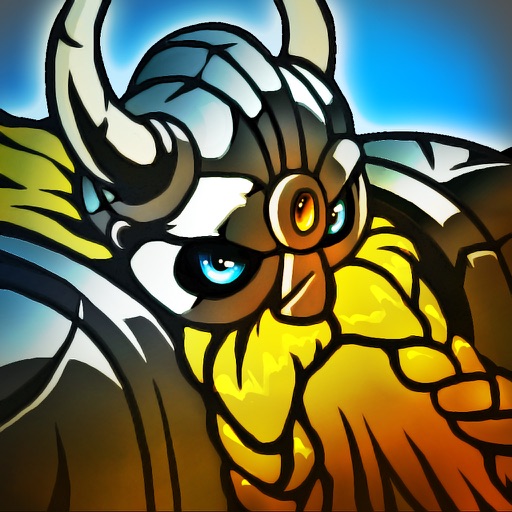 PROS
Elite system and tower specialization provides tactical control suited to your tastes.
Fun theme with plenty of open and varied stages.
CONS
Generic TD gameplay. Incredibly small text and poor contrasting; difficult to make out important information.
VERDICT
While fun, 300 Dwarves aims for the status-quo with its gameplay, seeking to tweak the already well populated genre.
Full Review
App Store Info
You've got to bring something to the table when it comes to the tower defense genre, be it cleverly designed or endlessly replayable stages; unique tower combinations and effects; or a twist on the concept that's rarely seen, or possibly even entirely unique. Despite the best efforts of Nimbi Studios, 300 Dwarves gets lost in the crowd, opting for more of a unique visual theme than anything truly novel.
You and your fellow dwarves are besieged by the green-skinned menace rampaging through the lands, so you're assigned the task of placing various structures on a limited amount of available spaces to thwart their progress.
From fast firing, low damage towers to area affect weapons, we've seen and played it all before. Runes also provide a way to boost the efficacy of your towers, complimenting them with either direct damage; a slowing effect; or boosting the abilities of the towers placed.
The game's one real catch is its 'elite' upgrade system. Upgrade a tower enough and it will change to something new - for instance, the area effect damage of a forge is changed in to a focused flamethrower. Knowing just when to switch can be the difference between success and failure, but the generous timers of all your runes will fill any gaps in your arsenal.
All said and told the game remains as fun as any other tower defense title you've enjoyed, albeit bland in its approach. Sadly this is all flipped in to eye-straining infamy as its interface seems to have been designed for another device entirely, with miniscule text and poor contrasting making things an absolute headache to follow.
Interestingly a 'High Definition' version of the game exists for newer devices, though the text issues remain.
300 Dwarves is simply passable - if you're hurting for a new TD, then by all means enjoy what's on offer, just try to play it on an iPad if you have the choice.